Connecting those in and around the government working with AI, Machine Learning, and Cognitive Technologies.
About this Event
Special Speaker: Captain Michael J. Kanaan, Co-Chair of AI, US Air Force
"AI & Machine Learning in Government: Pragmatic Approaches, Thoughts, & Takeaways"
This month's presenter is Captain Michael Kanaan, Co-Chair for Artificial Intelligence, U.S. Air Force. He will share his experiences in AI applications and enterprise technology in government and both the best and worst practices on bringing AI in the Gov. The Air Force recently announced their partnership with The Massachusetts Institute of Technology (MIT) to make advances in the field of AI and partner to develop technologies that will be vectors for positive change in the world. He'll also talk about partnerships and what that means for the government.
Captain Michael Kanaan serves as the Co-Chair of Artificial Intelligence for the U.S. Air Force. In this capacity, he is tasked with authoring artificial intelligence strategies, guiding integration plans, and synchronizing efforts across the Air Force. Prior to this role, Captain Kanaan led a National Intelligence Community Campaign targeting the Islamic State and was most recently named to the 2019 Forbes "30 Under 30" list.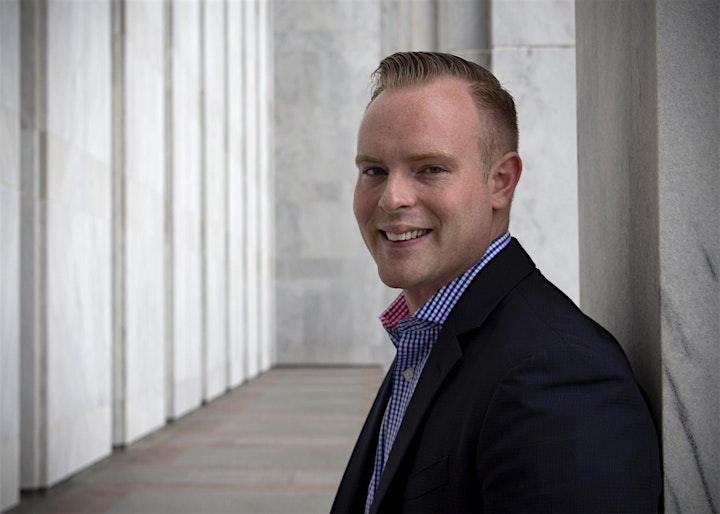 About AI in Government:
AI in Government is where those working in and with the government get together to network, discuss, and interact on topics relating to AI, machine learning, and cognitive technologies. Join us at this monthly event for high-quality content with compelling & informative speakers and opportunities to network and connect with fellow like-minded individuals. ​
FIND MORE AI in GOVERNMENT EVENTS AT AIinGovernment.com
Agenda:
6-6:30pm: Networking
6:30-7:30pm: Presentation
7:30-8pm: Wrap-up and networking
To learn more about AI in Government and see a list of upcoming events check out our website: https://www.aiingovernment.com. This event is free for all for all active military, federal employees, think tank, and media. Others can register for events for a nominal fee. If you're interested in helping financially support this event please email us at info@aiingovernment.com.
About the Speaker:
Captain Michael Kanaan currently serves as co-chair of the U.S. Air Force's Cross-Functional Team on Artificial Intelligence and as the Enterprise Lead for Artificial Intelligence at Headquarters Air Force, Deputy Chief of Staff for Intelligence, Surveillance, and Reconnaissance (ISR). He is tasked with authoring artificial intelligence strategies, guiding integration plans, and synchronizing integration efforts across the Air Force.
He previously served as the Flight Commander of Target Development for Air Force Central Command at the 51st Intelligence Squadron, where he was the mission manager for a National Intelligence Community Information Technology Campaign (IC ITE) targeting the Islamic State and responsible for providing guidance to a 1,600 member analytic enterprise consisting of Joint and Intelligence Community professionals through the application of advanced analysis and targeting methodologies.
Capt Kanaan is on the 2019 Forbes "30 Under 30" List, the recipient of the U.S. Federal Government's 68th Annual Arthur S. Flemming Award for Leadership and Management, and the 2018 United States Air Force General Larry O. Spencer Innovation Award. He holds an undergraduate degree in Management from the U.S. Air Force Academy and is a graduate of the Air Force Intelligence Officer School.
Supported by:
Event Terms & Conditions
There are no refunds for no-shows or cancellations. All sales final. Private video or audio recording is prohibited without prior permission.